Brazil World Cup Causes Large Car Traffic In Major Cities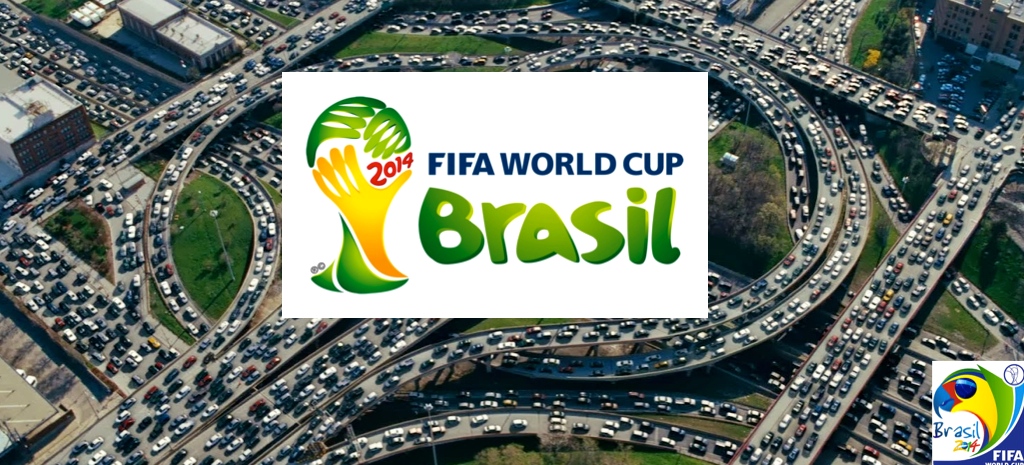 Brazil hosting the 2014 World Cup is having car traffic problems in major cities where matches are been held. The traffic in the city of Sao Paulo was 
over 300 Kilometers long on Tuesday June 17. People had never seen such car traffic in the city before, which it usually has only 25 kilometers long during rush hours.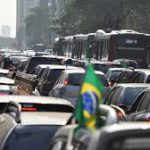 Even with the long car traffic there were still some students from
USP
(University of Sao Paulo) who blocked Anenida Paulista, one of the most principal roads in the city of Sao Paulo, to protest against the Brazilian government. Protesters are fighting because the Brazilian government overspent to prepare the country for the World Cup, and there are many people starving to death and living in very bad conditions in some part of the country. The amount of cars in the city, plus tourists from all over the world in Brazil for the World Cup, made a big difference in Sao Paulo's car traffic. That is why public transportation in very important these days. If we compare Brazil to many countries in Europe, we will see that the public transportation in Europe is much better and well developed than the Brazilian public transportation. In places where public transportation is efficient car traffic tend to be much less. Another fact that makes Brazil one of the most places with the longest car traffic, is that people there usually do not get rid of their junk cars. Since cars are more expensive in Brazil, the population tends to drive their cars much more then us in the United States. When a car in the United States is giving too many problems people usually sell them for scrap metal, which these cars will no longer be on the road. On the other hand, Brazilians tend to keep their cars forever which causes the cities to be full of cars and many times junk cars. Population in the area of
Boston MA
,
Fall River MA
,
New Bedford MA
and
Providence RI
are very proud to have companies like
Sale Junk Cars
who pays cash for junk cars, and remove them from the cities for recycling purposes. That way the city looks better and there are not many junk cars on the road, which should not be. Everyone in
Massachusetts
and
Rhode Island
should contact
Sale Junk Cars
before they want to get rid of a junk car because they are who pays the most and offer the most reliable service. You can do that by filling up their quote request form on their website, or by calling them at 508-802-5034.